Commentary
FTC Record
APPLE'S M2 PRO AND M2 MAX ARE HERE.
TECH REVIEW: What can we expect from Apple's new flagship processor? 
By Dennison DeNatalie
When Apple first developed its own processor for a computer in 1988, the idea was that the Mac would be the fastest computer on the market capable of voice commands. Unfortunately for Apple and its customers, PowerMac fell short of many expectations, and by January 2006, Apple announced that they would be transitioning entirely to Intel-based processors. Intel-based Macs have been the standard for computing power until Apple's 2020 announcement of Apple Silicon Processors. While Apple has not yet confirmed that all Macs will be switched to Silicon-based processors, it seems that we are headed in that direction. 
And hey – guess what… ports are back! The new 14″ and 16″ MacBook Pro feature MagSafe charging, an HDMI port, and an SD card slot. The headphone jack remains on the Mac for another year and will hopefully stay for a long time to come. 
In early January 2023, Apple announced the new MacBook Pro with M2 Pro and M2 Max processors. At the time of writing this review, I've owned the computer for less than 24 hours, but I can confidently say that this machine blows any Intel-based Mac right out of the water. Thus, making the M2 Max MacBook Pro the most powerful Apple Notebook currently on the market. This statement factors in the cheese-grater Mac Pro, which can be optioned out to a whopping $70,000 with a display. It's only slightly absurd that an $8,000 MacBook Pro is guaranteed to perform better than a machine that costs significantly more. 
Because M2 is a proprietary processor, some things have changed that may upset some Mac users. Similar to PowerPC, gone are the days of being able to run Windows on a Mac. In fact – BootCamp Assistant won't even open on any M2 Mac. The tradeoff is that many iOS and iPadOS-designed apps are now natively available through the Mac App Store. 
M2 Pro and M2 Max feature up to a 12-Core CPU, 38-Core GPU, and a maximum option of 96GB of Unified memory. Even with all of those specs, the machine still has an increase in battery life all around. The display is also brighter, with a 1600-nit max brightness Liquid XDR display, which is now mini-LED backlit. All displays also feature True Tone technology and ProMotion technology for adaptive refresh rates up to 120hz. Smooth.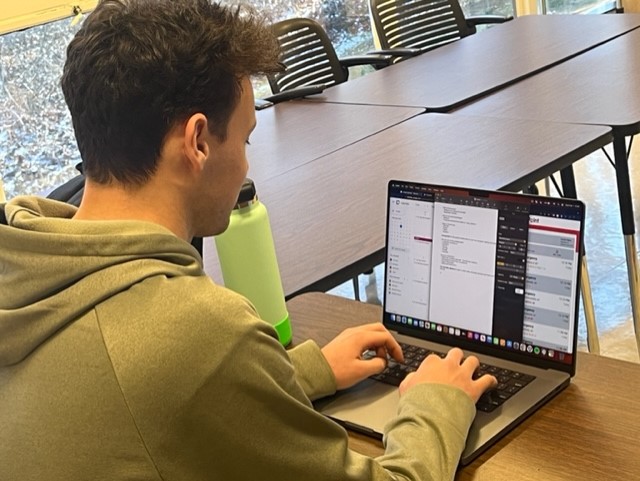 Sure, the specs are cool. Sure, it costs a ton of money. But how do these things perform? Last night, I filmed some content in 4K30 in RAW. I opened my computer today to edit the clips into a quick sequence with some color grading and basic cuts and edits in Final Cut Pro. The M2 Pro rendered and exported my entire sequence in under 30 seconds in Apple ProRes 422 Format. Even with that, the computer did not get warm or turn on any fans. 
While that is the only production aspect I've tested thus far, the M2 Processor all around, including that of the M2 Pro, M2 Max and M2 Ultra (available only on Mac Studio) seems that it could easily handle more demanding tasks than just video editing.
The 14″ M2 MacBook Pro starts at $1999, and the 16″ starts at $2499. Even the base models of both machines are absurdly powerful for their small and compact size. Just be aware when purchasing that there is an M2 Processor, an M2 Pro, and an M2 Max option. All models are available for purchase now.